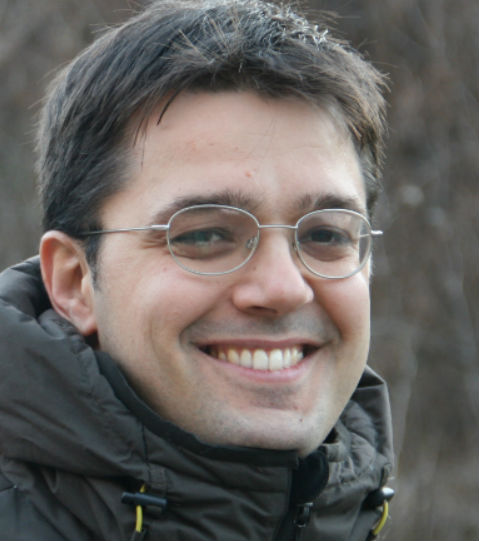 FRANCESCO ARLANCH, Screenwriter (class of 2000)
Author of more than twenty TV miniseries for RAI (National Italian Broadcaster), most of them among the top rating shows of the year. Author also of many episodes of top-rating TV series, two feature films, and some original live and animation series. A good number of them have been broadcasted in many countries of the world (for ex. John Paul III, starting Jon Voight, coproduction with CBS, Anna Karenina, Sant'Agostino, etc.). He is among the authors of the second and third season of Medici – Masters of Florence, International coproduction (Rai) distributed in many countries by Netflix and Amazon.
"Years ago I attended this Master program as a pastime activity (at that time it only lasted a few months). Today I make a living from what I learned in those few months and I've fulfilled a dream that before I didn't even dare to nurture: to write for the screen. This Master program can change your life."
---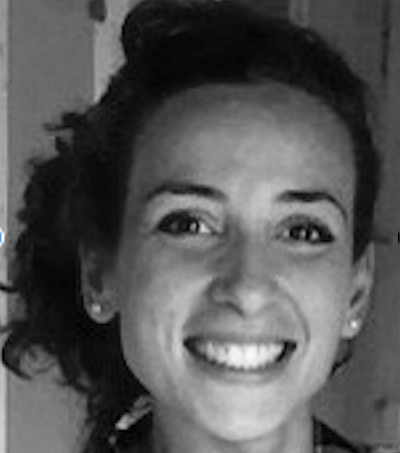 EMANUELA CANONICO, Screenwriter (class of 2005)
Screenwriter and headwriter for several TV series, both for kids and grown-ups, such as Talent High Schooll, Che Dio ci aiutii, Don Matteo, Rex 5, Maggie e Bianca fashion friends. Writer of the feature film Me contro Te (2020).
"This Master program was crucial to put my writer's toolbox in order. We cannot take for granted that we will always have the right tool to work a blank page out."
---

ALESSANDRO D'AVENIA, Writer (class of 2007)
His first novel, Bianca come il latte rossa come il sangue (2010) has been published in around 20 countries, has sold more than one million copies and has been adapted into a feature film with the same title. The following two, Cose che nessuno sa (2011) and Ciò che inferno non è (2014) have similarly been in the best seller list of the year. A similar International success has been granted to the two most recent books L'arte di essere fragilie, Ogni storia è una storia d'amore which have become also theatre plays. He writes a weekly column on literary and educational topics on the front page of the most important Italian newspaper, Il Corriere della sera.
"I write to know how it is going to end".
---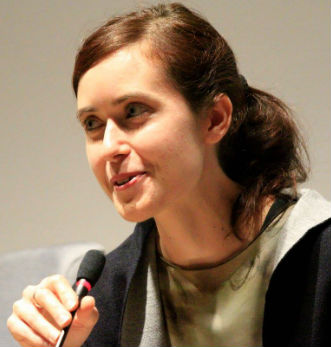 MARIACHIARA OLTOLINI, ANIMATION SCREENWRITER (CLASS OF 2013)
Mariachiara works as story editor and screenwriter for Calon TV - a Cardiff based animation production company that works for BBC, ARD, RAI, among others - and for Atlantyca, a Milan based production company for animation (Bat Pat, Berry Bees). She has also published a book: MP3. Sulle ruote me la rido, San Paolo.
"This program has played a major role in my professional training. It didn't only teach me the craft of writing, but also taught me a working method founded on collaboration and teamwork. It wasn't only a training program, but a valuable opportunity for growth. And for that I am deeply grateful."
---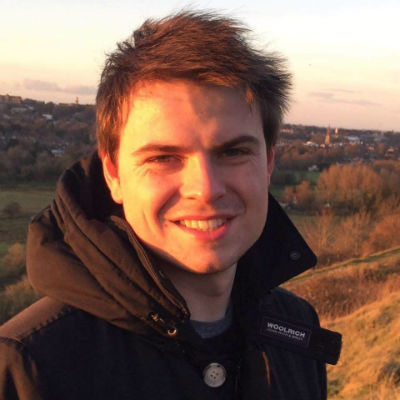 EDOARDO GINO, Story editor (class of 2015)
Story editor for Lux vide Edoardo has been working as story editor for Devils (Sky Italy) and for two other series for RaiUno (Non dirlo al mio capo and Un passo dal cielo). He has also worked as story editor and screenwriter for Don Matteo 12 (2020).
"I entered the MISP with two things: a passion for writing, and the dream to make a living out of it. Just a few months after the end of the program, my dream has become a concrete reality. You need your 3% of talent on your own, but if you want to learn the 97% of technique and persistence that you need to write a great story, the MISP is your place to be."
---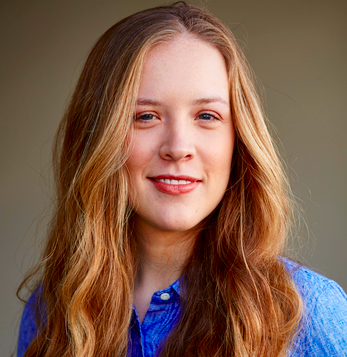 AMANDA DEVINE, writer (class of 2017)
With a degree in Comparative Literature from Princeton University, she attended the MISP from 2016-2017. She has written on two seasons of the Disney Channel series Penny on Mars, with MISP alumna and professor, Mara Perbellini. Currently, she works as a TV writer and Development Executive at Novo Media, a Los Angeles-based development and production company.
"The Master program gave me a firm foundation in story structure and character development, which is critical no matter where you end up in the entertainment field."
---
The Master in International Screenwriting and Production was born with two post-graduate courses in Tecniche di scrittura per la fiction (2000 and 2001), that became a Master Universitario di I livello in 2002-2003. The Master has been running every other year (2004-2005, 2006-2007, etc. until 2014-2015) with the name of Scrittura e produzione per la fiction e il cinema. Since 2016-2017 it has been be taught completely in English and it has the MISP name.
The alumni of the first eight programs have been working, among many other achievements:
As head writers for Don Matteo (from season 4 onwards), for Distretto di polizia 6, 7, 8 e 9, for all the seasons of Ho sposato uno sbirro, Un passo dal cielo, Che Dio ci aiuti, La strada di casa, Non dirlo al mio capo (all top rating series for prime time of RaiUno); for the animation series Angel's Friends, Virus Attack, Cuccioli cerca amici and Jules Verne; for the teen series Talent High School, Maggie and Bianca fashion friends.
As screenwriters, they have written episodes of successful TV series broadcasted in Rai and Mediaset such as (besides the TV series above) Il Commissario Rex, Elisa di Rivombrosa, Incantesimo, Nati ieri, Ris, Le stagioni del cuore, La squadra, Ritorno a Rivombrosa, Le tre rose di Eva and miniseries like Giovanni Paolo II, San Pietro, La signora delle camelie, Pompei, Chiara e Francesco, La terza verità, Rino Gaetano, Paolo VI, Il mistero del lago, L'uomo che cavalcava nel buio, Davide Copperfield, Sant'Agostino, Sotto il cielo di Roma, Santa Barbara, Anna Karenina, Sotto copertura, two british animation series (Hana's Helpline, Igam Ogam), some sit-coms for Rai Educational (Tracy e Polpetta, Lab Story), for Disney Channel (Quelli dell'intervallo, Life Bites) and for Mediaset (Camera Café).
As story editors or creative producers, they have had credits on international miniseries like Medici Masters of Florence (starring Dustin Hoffman and Richard Madden), Augusto (starring Peter O'Toole and Charlotte Rampling), Coco Chanel (nominated to the Emmy, starring Shirley MacLaine), Callas e Onassis, Don Bosco, Edda Ciano, Maria Goretti, Papa Giovanni, Rita da Cascia. Soraya, Le ragazze di San Frediano, La freccia nera, Sissi, Enrico Mattei, Pinocchio, Cinderella, War and Peace; and in TV series like Ris, I Cesaroni, Tutti pazzi per amore 2, Alex & co. and many others.
For cinema, they have been working as script consultants for Immaturi, as co-authors of the story for Immaturi 2, as screenwriters for Una famiglia perfetta, Something Good, L'imbroglio nel lenzuolo, Bianca come il latte rossa come il sangue, Italiano medio, The Start-Up and others.
Other have been working on advertising or as theatre play authors or as production assistants, or assistant directors in films or TV series like Cado dalle nubi, Codice rosso, Don Bosco, Finalmente Natale, L'inchiesta, Nebbie e delitti, Nerone, Una famiglia per caso, Ris, Vento di ponente, Vivere, Provaci ancora prof, L'ispettore Coliandro, Il Paradiso delle signore, Colorado Café, Very Victoria, many live show for Rai, Mediaset, Mtv etc.
Others have been working as authors for comics (Disney Publishing, ReNoir), or in tv channels or networks (Italia 1, Rete 4, Canale 5, Sky Cinema, Lei tv, Discovery), or in production or distribution companies, as employees or consultants, or in specialized press (Best Movie, Box office) or publishing companies (Rizzoli, Il Castoro).
In the area of novels, the alumni of MISP have been authors, among others, of international best-sellers like Bianca come il latte rossa come il sangue, published in around twenty countries; and some series of novels for young girls like Leila blue and Aria (both series for Mondadori), which have been published in many countries. Only since 2014 to 2017 around twenty novels have been published by our alumni, with some of the top Italian publishing companies like Fazi, Giunti, Mondadori, Rizzoli, Sonzogno, etc.